Constitutional and practical homeopathic treatment for adults and children


Slavka Kubatova BSc (Hons) LCHE is a fully qualified and registered homeopath integrating classical homeopathic philosophy with modern practical methodologies, which provides a well rounded and appropriate approach to each patient.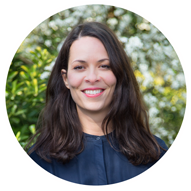 Homeopathy is a holistic, gentle and effective system of medicine that works on the principle that "likes cure likes" using highly diluted substances which trigger the body's own natural system of healing. Homeopathic remedies are non-toxic, non-addictive and free from side effects. Homeopathy treats the whole person on every level instead of looking at symptoms separately as each individual patient expresses disease uniquely which in turn requires unique treatment. It is safe for pregnant women, babies and children and is a remarkably effective approach to restoring health and vitality.
Within this context, homeopathy has the ability to treat most modern-day acute and chronic complaints as an alternative to orthodox medicine, or as a complementary therapy. Acute complaints include colds, coughs, earaches, sore throats, injuries and fevers. Chronic complaints require a more detailed case analysis of the patient's mental, emotional and physical symptoms. Though the range of diseases treated is very wide, the experience of being treated leaves the patients feeling better in themselves and able to make beneficial changes in their lives as a result of improved health.
The most common conditions treated by homeopathy include:
• Allergies: asthma, eczema, hay fever, cat / dog allergies
• Childhood problems: teething, colic, ear and throat infections, coughs, ADHD,
ailments from vaccinations
• Digestive problems: IBS, constipation, diarrhoea, Crohn's disease
• Women's health: problematic periods, PMS, menopause, infertility, ailments
from the pill, pregnancy and childbirth, thrush, cystitis
• Men's health: prostate, impotency, hormonal disorders
• Skin problems: psoriasis, acne, impetigo, cold sores, dermatitis
• Mental and emotional problems: anxiety, depression, stress, grief, insomnia,
low energy, poor memory
• Other ailments: migraines, arthritis, heart disease, ME, post-viral syndromes

Homeopathy also plays an important role in supporting people who have or have had cancer, using homeopathic remedies as a complementary therapy, to help them prepare for and go through their conventional treatment, and to strengthen and maintain their health and well-being afterwards.
There is a growing body of published research in good quality peer-reviewed journals showing that homeopathy has a positive effect. Up to the end of 2011, there have been 164 peer-reviewed papers reporting randomised controlled trials (RCTs) in homeopathy. This represents research in 89 different medical conditions. Of those 164 RCT papers, 71 (43%) were positive, 9 (6%) negative and 80 (49%) non-conclusive.
Randomised controlled trials in homeopathy
Effects of ultra high dilutions in homeopathy
More on homeopathic research
Society of Homeopaths Research
My personal experience with homeopathy began during my childhood. My mother practised privately as a paediatrician offering homeopathic treatment as an alternative to the harsh orthodox drugs typically prescribed for children. I was regularly treated for symptoms of everyday ailments; from coughs, colds, sore throats and allergies to more serious cases of childhood diseases using homeopathic remedies to great effect. However, it wasn't until I developed a chronic problem with high blood pressure in my twenties that I really felt the full positive impact of the homeopathic constitutional therapy. After four years of purely orthodox and unsuccessful treatment for my condition I sought out an experienced homeopath in London and within weeks the benefits became obvious. My blood pressure returned to normal as well as my energy and general health improved immensely. Truly impressed and inspired, I decided to learn more about this powerful yet gentle form of medicine.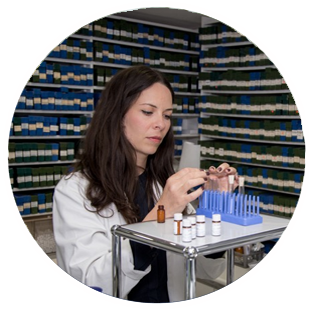 I completed a three year training at the Centre for Homeopathic education (CHE) where I was awarded a 1st class BSc degree in Homeopathy and LCHE certificate and became a fully qualified homeopath. CHE is the largest homeopathy college in the UK (validated by Middlesex University) which offers a complete education in the art and science of homeopathy. This unique course is renowned for training in an integrated style of homeopathy, which combines classical and practical approaches.
I use my knowledge of classical homeopathic philosophy with modern practical methodologies to ensure that treatment is tailored to meet the individual requirements of each patient. I am able to work with patients who present with complex physical, psychological and emotional pathology. My aim is to help the patients achieve freedom from limitation in their lives and to reach a level of health where they are no longer dependent on any medicine or therapy.
Apart from practising homeopathy I also worked for 8 years at Helios Homœopathy, a leading homeopathic pharmacy, based in Covent Garden, Central London. Helios has over 3,500 remedies available and is part of the global homeopathic community serving practitioners, students and the public worldwide. With a team of other qualified homeopaths I provided an expert advice to help our customers use homeopathy with confidence.
After 16 years of living in London I relocated to Prague, where I am currently living and running my practice worldwide via online consultations.
I also use Hair Tissue Mineral Analysis (HTMA) test as a diagnostic tool in my practice. It helps to identify heavy metals toxicity as well as mineral imbalances, metabolic rate, energy levels, sugar and carbohydrate tolerance, stage of stress and glandular activity. Based on these findings the treatment can be more precisely tailored for clients with suspected deficiencies and toxicity using homeopathic remedies, supplements and/ or other means. For this purpose I use Analytical Research Labs, Inc.
I am currently seeing patients online via Skype/ FaceTime/ Zoom or WhatsApp.
The Homeopathic Consultation
The first appointment will usually take around an hour to an hour and a half. Questions about your lifestyle, eating habits and preferences, temperament, personality, sleep patterns and medical history will help me to form a complete picture of you. This picture will be matched to the symptoms of your illness in order to prescribe a particular type and strength of homeopathic medicine. You will then be given or sent a homeopathic remedy to take usually in tablet or liquid form. After taking your remedy you may notice some changes leading to a gradual increase of your well-being and lifting of your physical complaints. These changes are discussed and assessed during your follow-up appointments which usually take between thirty and forty minutes, at intervals of four to six weeks. These are very important for maintaining and supporting your healing process. The length of treatment varies from one individual to another, and this will be discussed with you at your first consultation. It will depend on several factors such as how long you have had your condition and how well you respond to treatment, as well as the effects of current or historic medication.
Initial consultation
Adult / Child £120
Follow up consultation
Adult / Child £80

Hair Tissue Mineral Analysis
HTMA £120
Results interpretation
£80

Skype konzultace / Praha, CZ
Úvodní konzultace
Dospělý / Dítě 2000 CZK
Kontrolní konzultace
Dospělý / Dítě 2000 CZK
Students / Homeopaths
60 minutes £40
Prescribed homeopathic remedies are included in the fee, though there may be an additional charge for flower essences, herbal tinctures, remedies kits or anything else you may need.
Consultations by telephone or email for any emergency or acute problems which may arise between appointments are possible (within reason) and are only offered to current patients.
Please contact me for a free clarity chat to discuss the suitability of homeopathic treatment for you or any questions you may have regarding the practice and fees.
Data controller and data processor contact is Slavka Kubatova.
Due to the nature of homeopathy I will be taking case notes of your personal data during our appointments, so as to properly understand your symptoms and how to help you. I will also be requiring your email address, telephone number and home address in order to be in contact during treatment and to send appropriate remedies to your home, however you can choose to not give me these details and I will arrange for you to collect your remedies from the homeopathic pharmacy.
All your information is hand written and is stored securely offline and will never be stored digitally. Please note that any digital information such as video or photos you may send through Email or Whatsapp (both are password protected) will be noted and then immediately deleted. I am legally required by my insurance company to keep client notes for 7 years and they are securely locked, after which all information is shredded. I will never use your email or phone number other than to contact you during treatment and it will not be used for advertising or given to any third party.
You can request all your information from me at any time.
These testimonials represent only the personal opinions of people who have come to me for homeopathic treatment and do not represent evidence.
Anna, London
Slavka was recommended to me by a friend.  I needed help with my 18 month old son's troubled sleeping at night and very difficult teething problems. Slavka understood my son's symptoms immediately and prescribed remedies accordingly. We saw Slavka for several months until all of my son's teeth came through without any problems and he started sleeping through the night without waking. Recently, she also helped both of my children to get over chicken pox. Slavka is always happy to answer any questions I may have regarding homeopathy in general, or suitable remedies for both my children and myself in treatment of minor acute ailments. Slavka's cheerful personality, gentle, sensitive approach, sound knowledge and enthusiasm for homeopathy make her a wonderful practitioner, and I can't recommend her highly enough to anyone seeking homeopathic treatment.
Daniela, Prague
My first experience with homeopathy was a year ago when Slavka began treating my migraines and allergies. The frequency of my migraines has reduced significantly since then and also my pollen allergy was much less intense this spring / summer than ever before. Homeopathy has improved my life in many ways. I continue to see Slavka for consultations regularly and I'm looking forward to further improvements.
Eve, London
For many years my 16 year old granddaughter was frequently ill with recurring colds and coughs. Her school attendance suffered, resulting in her missing more than 200 lectures a year. She was always behind with her studies as she would invariably be ill again before she was able to catch up. This roller-coaster of illness persisted for several years. She was unsuccessfully treated by an immunologist and several other specialists. Eventually we were referred to Slavka by our paediatrician. Within 6 months of starting the homeopathic treatment my granddaughter's condition improved by 80%. I recommend Slavka as a practitioner, and the course of homeopathic treatment she prescribed, to all mothers who are feeling helpless as a result of recurrent illnesses suffered by their children. We have a lot to thank Slavka for.
Are you confused about whether homeopathy is right for you and you would like to know more without having to make a financial commitment? I offer a FREE telephone clarity chat. This gives us the time to discuss your health problem, for me to explain more about homeopathy and how it works and for us to discuss any questions or concerns you might have.
For any queries, questions and appointments please contact me via phone, email or the form below: